What's Left of Bildung? A Conversation About the Book "From Education to Uneducation" by Igor Cvejić and Predrag Krstić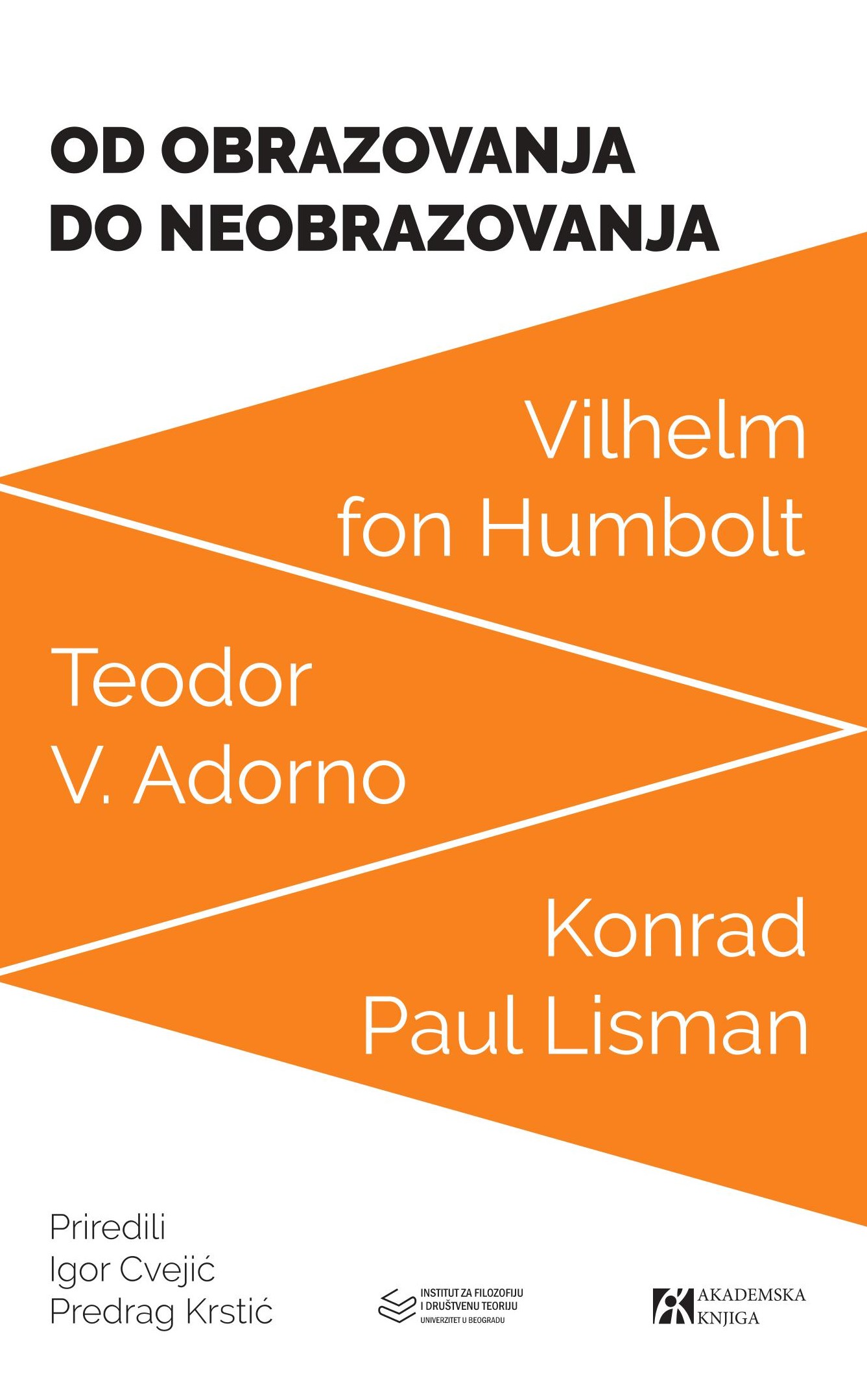 The book ""From Education to Uneducation"" edited by Igor Cvejić and Predrag Krstić is a collection of three newly translated texts with an Editor's Introduction. It traces the road from the ideal of Bildung as formulated by Wilhelm von Humboldt in the text fragment "The Theory of the Education of Men", via Adorno's diagnosis of his time as the age of half-education ("The Theory of Half-Education") all the way to the contemporary consequences of the decline of Bildung, expounded in the chapter "Education, Half-Education, Uneducation" from Konrad Paul Liessmann's "The Theory of Uneducation" announcing, in the words of editors, "the triumphant victory of ignorance in the knowledge society under the pylon sign of Bildung".
The book prompts us to question what happened with the educational ideal of Bildung and whether there is anything left of it today, as well as whether anything, and if so what, should remain of the ideal.
Participants:
Predrag Krstić, IFDT
Igor Cvejić, IFDT
Aleksandar Dobrijević, Faculty of Philosophy, University of Belgrade
Aleksandar Milanković, Traffic Technical School Zemun
Olga Nikolić, IFDT
Ivan Nišavić, IFDT
Aleksandar Ostojić, IFDT
Vuk Petrović, Faculty of Philology, University of Belgrade
Iva Subotić Krasojević, Tehnoart, Belgrade
Marija Velinov, IFDT