Senior Research Fellow
vladimir.cvetkovic@instifdt.bg.ac.rs, vlad.cvetkovic@gmail.com
CURRICULUM VITAE (pdf)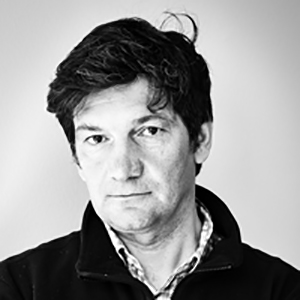 Vladimir Cvetković obtained his BA and PhD in Philosophy from the University of Belgrade in 1997 and 2007 respectively. He has also been awarded a MA by thesis in Theology from Durham University in 2002. He has hold research and teaching positions at the universities of Aarhus (Denmark), St Andrews (Scotland, UK), Oslo (Norway) and Niš (Serbia). His research interests include Patristics, Ancient and Byzantine Philosophy and Modern Orthodox Theology.
Future Activities:
Participation in the international conference "Hannah Arendt Humanities Network's Forum on Nationalism", National Sun Yat-sen University, Kaohsiung, Taiwan, 14th -16th November, 2022.
Participation in the international conference "Holiness, Prayer And Hesychast Spirituality In Orthodox Tradition", Faculty of Letters, History and Theology, West University, Timișoara, Romania, 17th– 20th November, 2022.
Participation in the organization of the international conference "Emerge 2022: Forum on the Future of AI Driven Humanity", Institute for Philosophy and Social Theory, University of Belgrade, 16th -18th December, 2022.
Participation in the organization of the IOTA's second mega-conference, Volos, Greece, 11th -14th January 2023.
Visiting professor at Universidad de Los Andes, Bogota, Columbia.
Most recent publications
Books:
Vladimir Cvetković and Alex Leonas (eds.), Studies in Saint Maximus the Confessor's Opuscula theologica et polemica, Turnhout: Brepols,
Vladimir Cvetković and Dragan Bakić (eds.), Bishop Nikolaj Velimirović: Old Controversies in Historical and Theological Context, Alhambra, CA: Sebastian Press, Belgrade, Institute for Balkan Studies of the Serbian Academy of Sciences and Arts, 2022.
Vladimir Cvetković, Justin Popović: sinteza tradicije i inovacije [Justin Popović: A Synthesis of Tradition and Innovation], Beograd: Institut za filozofiju i društvenu teoriju, 2021.
Articles in journals:
Vladimir Cvetković, 'Sex, Gender and Christian Identity in the Patristic Era', Filozofija i društvo (Philosophy and Society) 32/2 (2021), 162-176.
Vladimir Cvetković, "Izvori za izučavanje ranih ekumenskih pogleda Amfilohija Radovića: Justin Popović" [Sources for the Study of Early Ecumenical Views Amfilohije Radović: Justin Popović], Akropolis: Journal of Hellenic Studies 5 (2021), 25-50.
Vladimir Cvetković, "Dekonstrukcija episkopocentrizma mitropolita Jovana Ziziulasa ili prologomena za jednu buduću pravoslavnu eklisiologiju: Cyril Hovorun, Scaffolds of the Church: Towards Poststructural Ecclesiology, Eugen, OR: Cascade Books 2017" (Deconstruction of Metropolitan John Ziziоulas' Episcopocentrism or a Prologomena to a Future Orthodox Ecclesiology), Crkvene studije (Church Studies) 18 (2021), 127-139.
Articles in edited volumes:
Vladimir Cvetković 'The Towers of Jerusalem and Ontological Presuppositions of Creation: Exegesis and Philosophy in Maximus the Confessor' Quaestiones ad Thalassium', in: A. Despotis & J. Buchanan Wallace (eds.), Greek and Byzantine Philosophical Exegesis, Paderborn: Brill/ Schöningh, 2022, 244-267.
Vladimir Cvetković, 'Nature | Christianity | Patristics and Orthodox Churches', M. Furey et alii (eds.), Encyclopedia of the Bible and Its Reception, Berlin/Boston: Walter de Gruyter 2022, vol. 20 Mouse, Mice – Nefesh, 1036-1038.
Vladimir Cvetković, 'Re-interpreting Tradition: Maximus the Confessor on Creation in Ambigua ad Ioannem' in: B. Demulder and P. Van Deun (eds.), Questioning the World. Greek Patristic and Byzantine Question and Answer Literature, Turnhout: Brepols, 2021, 147-179.
Vladimir Cvetković, 'Symbols, Icons, Liturgy: Eschatology in the Early Christian Art', in: H. Van Noorden, H. Marlow & K. Pollmann (eds.), Eschatology in Antiquity: Forms and Functions, New York: Routledge, 2021, 554-575.
Vladimir Cvetković, 'Maximus the Confessor's View on Soul and Body in the Context of Five Divisions', in: A. Usacheva, J. Ulrich and S. Bhayro (eds.), The Unity of Body and Soul in Patristic and Byzantine Thought, Leiden: Brill, 2021, 245-276 (ISBN 978-3-506-70339-2).
More: