Senior Research Fellow
vladimir.cvetkovic@instifdt.bg.ac.rs, vlad.cvetkovic@gmail.com
CURRICULUM VITAE (pdf)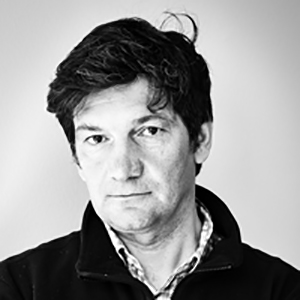 Vladimir Cvetković obtained his BA and PhD in Philosophy from the University of Belgrade in 1997 and 2007 respectively. He has also been awarded a MA by thesis in Theology from Durham University in 2002. He has hold research and teaching positions at the universities of Aarhus (Denmark), St Andrews (Scotland, UK), Oslo (Norway) and Niš (Serbia). His research interests include Patristics, Ancient and Byzantine Philosophy and Modern Orthodox Theology.
Recent Activities:
Participation in the project "The Serbian Right Wing Movements, Parties and Individuals in the Kingdom of Yugoslavia, 1935–1941" (October 2020 – September 2022), funded by the Science Fund of the Republic of Serbia within the Promis program.
Co-editor (together with Alex Leonas and Anthony Dupont) of the Subsidia Maximiana, subseries dedicated to studies of the work of Maximus the Confessor as part of the Instrumenta Patristica et Medievalia Series (IPM), published by Brepols.
Editor of the special issue dedicated to the topic of "Gender and Patristics" of the journal Filozofija i društvo (Philosophy and Society) XXXII/2, 2021.
Co-organizer (together with Panagiotis Pavlos) of the panel 'Platonism and Christian Thought in Late Antiquity and Byzantium: Rivals, alliances, or merely a continuum?' at the 18th Conference of the International Association for Neoplatonic Studies, American College of Athens, 8. – June 12, 2020, Athens, Greece
Recent publications:
'Logoi, Porphyrian Tree and Maximus the Confessor's Rethinking of Aristotelian Logic', in: Mikonja Knežević, Aristotle in Byzantium, Alhambra, CA: Sebastian Press, 2020, 149-173.
'Saint Sava et son enseignement, selon saint Nicolas de Jitcha, saint Justin le nouveau de Ćelije et Mgr Athanase Jevtić', Contacts: Revue orthodox de théologie et de spiritualité 72 (2020), 90-109.
(edited with Bogdan Lubardić, Thought and Mission of St Justin Popović, Belgrade: Institute for Philosophy and Social Theory and Faculty of Orthodox Theology; Niš: Centre for Byzantine-Slavic Studies, 2019, 418 pp.
'Maximus the Confessor's View on Participation Reconsidered', in: Daniel Haynes (ed.), A Saint for East and West: Maximus the Confessor's Contribution to Eastern and Western Christian Theology, Eugene, OR: Wipf and Stock Publishers, 2019, 231-244.
"Svetosavlje između hrišćanske filosofije i ideologije nacionalizma: Sveti Nikolaj Velimirović i Justin Popović" (Saint-Savahood between Christian Philosophy and Ideology of Nationalism: St Nikolaj Velimirović and St Justin Popović), in: Irina Deretić (ed.), Istorija srpske filozofije (History of Serbian Philosophy), vol. 4, Belgrade: Euro-Giunti, 2019, 173-219.
More: